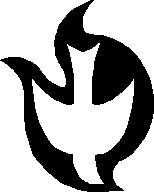 TABLE OF CONTENTS
PART I. THE PROVISION OF GOD FOR THE CHURCH
2 The Gifts of Christ to the Church
3 The History of the Church in Light of the Baptism in the Holy Spirit28
Preparation of Gospel of Peace; Shield of Faith; Helmet of
Salvation; Sword of the Spirit; Praying in the Spirit.
Repentance and Confession; The Carnal Mind; Weapons of Our
Warfare; The Mind of Christ; Gird Up The Mind.
Id; Superego; Ego; Mental Mechanisms; Portrait of a Sinner.
Christ in You; The Fruit of the Spirit; The Gifts of
the Spirit.
Christ in the Conscience; Christ My Ego Ideal; Conformed
to His Image; What we are in Christ; Our Standing in Christ.
PART III. THE LIFE AND MINISTRY OF ORAL ROBERTS
Addendum: Did Isaiah Speak in Tongues?